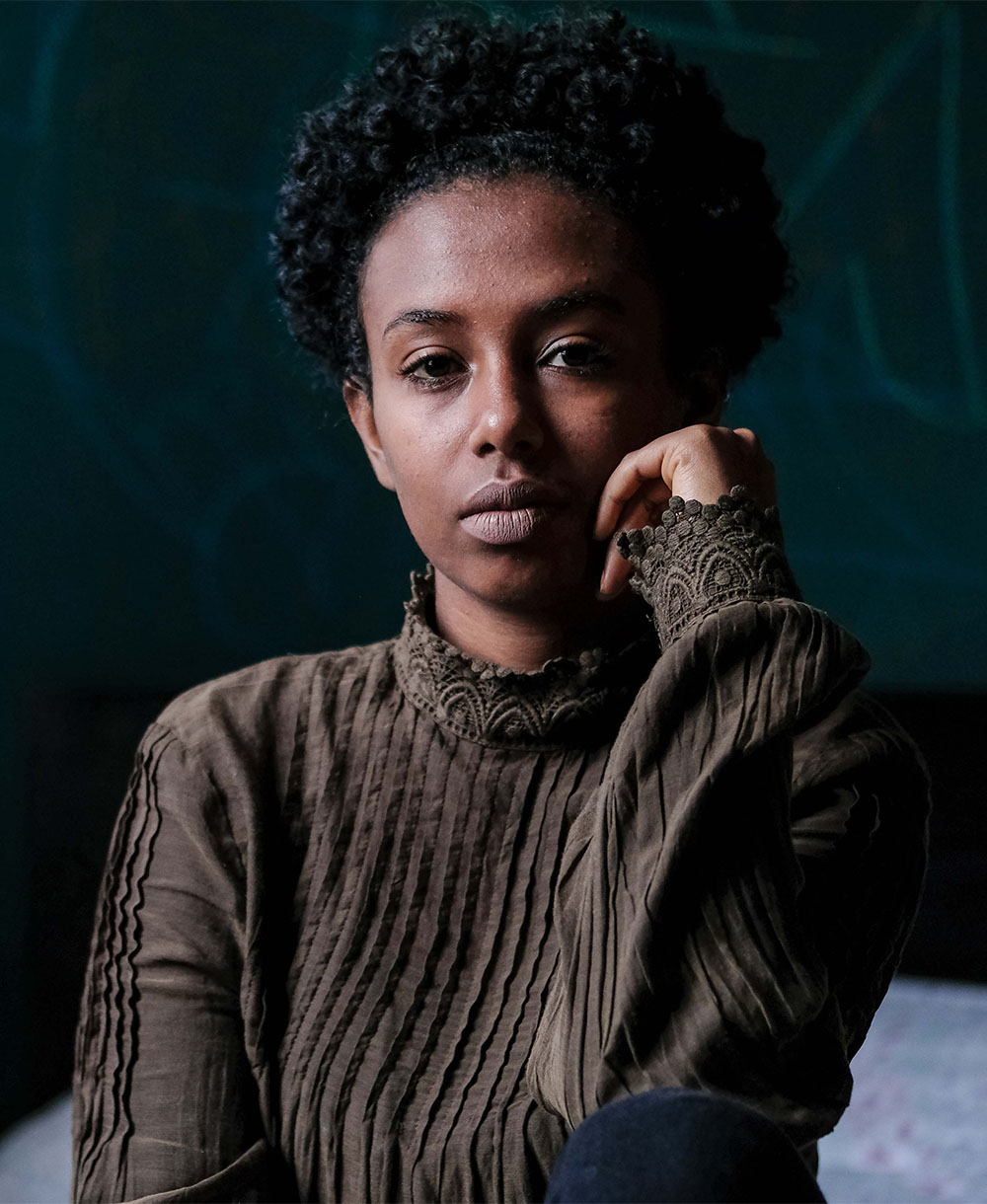 Photographer and fashion designer, Ethiopia
Eyerusalem Adugna Jiregna (b.1993) is an emerging photographer and fashion designer based in Addis Ababa, Ethiopia. Informed by her experience in design, she uses photography to document the vibrant everyday realities of the nation's inhabitants. She specialises in evocative and sensitive portraits, which are disinguished by their brilliant multitude of colours and textures. 
Jiregna has received considerable acclaim for her work both in Ethiopia and internationally. She has exhibited at the Kasher Gallery, Refraction: New Photography of Africa and Its Diaspora (2018); From Our Perspective: Young Ethiopian Photographers Changing the Gaze; the New York photography festival Photoville 2016 and participated in the New York Times Portfolio Review 2016. Her work will be part of the upcoming exhibition: Treasures of Islam in Africa. From Timbuktu to Zanzibar at the Musée Mohammed VI d'art moderne et contemporain in Rabat. Eyerusalem Jiregna has studied in Ethiopia and in the USA. Her photographs have been featured among others on the Everyday Horn of Africa in Mfon: Women Photographers of the African Diaspora; Marie Claire and Whitewall Magazine. She was recently named as featured in the New York Times article "Five Art Accounts to Follow on Instagram Now".